If you have recently been injured at work in Williamston, North Carolina, it is important to seek legal representation as soon as possible. A workers compensation lawyer can help you navigate the complex process of filing a claim and obtaining the settlement that you deserve. John Hedrick has over 20 years of experience representing injured workers in North Carolina. In that time, he has successfully won many cases and helped clients get the compensation they need to cover medical expenses and lost wages. If you would like to learn more about how John Hedrick can help you, contact our law office today.
The types of workplace injuries that can happen to you on the job will depend largely upon what type work your position entails. The following are some examples.
Neck and Back Injuries
Some common neck and back injuries in the workplace include strains and sprains, herniated discs, and whiplash. These injuries can happen from lifting heavy objects, repetitive motions, slips and falls, or accidents involving machinery.
Neck and back injuries can be extremely painful and debilitating, leading to long periods of recovery time and missed wages. In addition to physical pain, these injuries can also have a significant impact on an individual's mental health as well. In some cases, surgery may even be required to address the injury.
Workers compensation claims can help cover medical expenses and lost wages for employees who suffer from neck and back injuries in the workplace. It is important for employers to promote safety in the workplace and provide proper training to prevent these types of injuries from occurring.
Shoulder and Rotator Cuff Injury
Some common shoulder and rotator cuff injuries in the workplace include rotator cuff tears, shoulder dislocation, shoulder impingement, and labral tears. These can occur from repetitive movements, lifting heavy objects, or a sudden impact or accident. In some cases, these injuries may require surgery and extensive physical therapy to rehabilitate the affected area.
If you have suffered from one of these injuries on the job, you may be able to receive compensation for medical bills and lost wages during your recovery period. It is important to report the injury to your employer and seek medical attention as soon as possible, as delayed reporting can affect the validity of a workers' compensation claim. An experienced workers' compensation lawyer can help navigate the process and ensure fair compensation for your injury.
Knee Injuries
One common workplace injury involving the knee is a fracture, which can happen due to a fall or impact with a heavy object. Another common injury is a tear in the meniscus, which is the cartilage that cushions the knee joint and helps with stability and movement. Ligament tears, such as an anterior cruciate ligament (ACL) tear, are also commonly seen in workers compensation cases. These types of injuries can often require surgery and extensive rehabilitation, resulting in missed time at work and potentially long-term limitations on mobility and ability to do certain job tasks. In addition to these specific injuries, workers may also experience generalized pain and discomfort in the knee from repetitive actions or overexertion.
Employers are required to provide a safe work environment and may be held liable for knee injuries suffered by their employees on the job. Workers who have experienced a knee injury should seek medical treatment and consider filing a workers compensation claim to cover their medical expenses and lost wages during recovery. An experienced workers comp attorney can assist with navigating the claims process and advocating for fair compensation.
Biggest Mistakes Made When Filing A Workers Comp Claim
There are several big mistakes you can make after you are injured at work that can hurt your case. Here are just a few of the mistakes that you should try avoiding.
Mistake #1 – NOT ASKING FOR A COPY OF THE ACCIDENT REPORT
It is important to ask your supervisor or HR department for a copy of the accident report. This will help to solidify what happened and when it occurred. It is not uncommon for there to be mistakes on these reports, but it is still important to have one nonetheless.
Mistake #2 – FAILING TO GET A WORK NOTE FROM THE DOCTOR
It is very important to document your injury in every way that you can. This means that you should get a work note from your doctor explaining the injury and what, if any, restrictions are placed on you. The insurance company will request this information and it will help to ensure that you are getting the benefits that you deserve.
There are many other mistakes that you can make when it comes to filing your workers comp claim. If you have been injured at work, it is important to speak with an experienced workers compensation attorney who can help you to avoid making mistakes that could hurt your case.
Contact The Law Office of John Hedrick Today!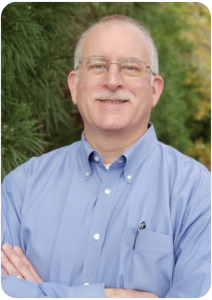 If you are located in Williamston, North Carolina and are looking for an experienced workers compensation lawyer, contact The Law Office of John Hedrick today. Attorney Hedrick has over 25 years of experience handling workers compensation cases and he can help you to obtain the benefits that you deserve. Call us today using the phone number at the top of the website or fill out our online form to schedule a free consultation.
No Obligation Injury Claim Evaluation
Fill out the simple form below and a member of our legal team will be in contact to discuss the details of your case.
Once we review your information we will be in contact to discuss your claim. Please allow 24 hours for review