After being injured at your place of work, there are several things that you should and should not do in order to help your workers' compensation case. If you follow these tips and make sure that you do not commit any of these mistakes, you are much more likely to have success in receiving benefits from your workers' compensation claim. Here are the top ten mistakes employees make after they are injured on the job.
Mistake No. 1: Failing to Immediately Report the Injury to the Employer – IN WRITING
If you are injured at work, the most important thing to do is report the injury to the employer, immediately. The report should be made IN WRITING.
Mistake No. 2: Not Asking for a copy of the Accident Report
If you are injured at work and report your accident to your supervisor or Human Resources it is critical to receive a copy of the report. If there is ever any question about whether you reported your injury and exactly what you reported, having a copy of the accident report will eliminate all of those questions.
Mistake No. 3: Failing to Make a Full and Accurate Report to Health Care Providers
Your employer and its insurance company will obtain copies of your medical records. If the medical records do not show that you reported that you were injured on the job or describe how you were injured, your claim may be denied. If a dispute or question about your injury arises, your medical records will confirm what was reported. Whether you go to the emergency room, urgent care or your primary care doctor, make sure you tell the doctor that you were injured at work and how you were injured.
Mistake No. 4: Assuming that Your Claim Is Accepted If the Workers' Compensation Insurance Company Pays for Your Medical Treatment
In North Carolina, payment for the injured employee's medical treatment does not mean that the employer or insurance company had admitted responsibility for your injury. By filing an Industrial Commission Form 18, Notice of Accident to Employer, you can force the insurance company to admit or deny your claim.
Mistake No. 5: Assuming You Can Choose Your Doctor
Workers' compensation companies have the right to select the doctor who will treat your injury. If you go to the emergency room or see your primary care doctor when you are not permitted to do so, your medical expenses may not be covered. Workers' compensation insurance companies usually do not honor work notes, prescriptions, or medical orders from doctors they did not select.
Mistake No. 6: Waiting Too Long to File Your Claim
Notifying your employer of your injury is not the same thing as filing a claim for workers' compensation. In addition to notifying your employer, you must also file a Notice of Accident to Employer with the North Carolina Industrial Commission. You have two years from the date of your accident to file a claim with the Industrial Commission.
Mistake No. 7: Failing to Request a Second Opinion
Given the fact that the insurance company selects your doctor, he or she may not very sympathetic to injured employees.
You are entitled to a second opinion with a doctor of your choosing. There are certain steps that have to be followed when requesting a second opinion. Also, the timing of the request for a second opinion and the selection of the doctor is very important. An attorney who is a Board Certified Specialist in NC Workers' Compensation Law will help you select the best doctor for the second opinion and guide you through this process.
Mistake No. 8: Failing to Get a Work Note from the Doctor
When you are injured on the job, you, your employer, and the insurance company, all want to know if you are able to return to work and, if so, what work limitations you may have. After every doctor's appointment, you should explain to the doctor that your employer requires you to provide a work note after every appointment. Keep a copy of the all work notes. Provide copies of all work notes to your employer.
Mistake No. 9: Assuming That Your Injury Will Not Be Covered by Workers' Comp Because You Have A Pre-Existing Injury Or Condition
A pre-existing injury or condition can complicate your claim. However, even if you have a pre-existing condition, you may still receive workers' comp benefits. If you re-injure or aggravate a pre-existing condition in the course of your employment, your injury should still be covered by workers' compensation. If you have a pre-existing condition, be honest about it. Hiding the fact that you have a pre-existing condition can damage your claim.
If your claim is denied because you have a pre-existing condition, you should contact an attorney who is a Board Certified Specialist in NC Workers' Compensation Law to help you.
Mistake No. 10: Waiting Too Long to Consult with a Lawyer
You do not have to hire a lawyer when you are injured on the job. However, your employer and the insurance company know their rights and they know the system. We offer free consultations. You should know your rights, your options, and the risks you face. We will answer all of your questions, with no obligations and no charges. Do not wait until things go very badly to ask a lawyer for advice.
Contact John Hedrick Law for Help with your Case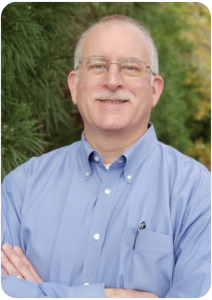 It is important to have a knowledgeable workers' comp attorney on your team so that you can have the best chance at winning your case. Your employer and the insurance companies you face have been through this process before and are aware of all the rules and regulations of workers' compensation law. John Hedrick has been practicing in the field for over 25 years making him the professional that you need on your team. Fill out the contact information below for a free consultation with John Hedrick.
No Obligation Injury Claim Evaluation
Fill out the simple form below and a member of our legal team will be in contact to discuss the details of your case.
Once we review your information we will be in contact to discuss your claim. Please allow 24 hours for review