If you've been injured at work in Chapel Hill, North Carolina, you need an experienced workers' compensation lawyer on your side. John Hedrick has over 20 years of experience helping injured workers get the settlements they deserve. He knows the ins and outs of the system, and he'll fight to get you the maximum compensation possible. Contact the Law office of John Hedrick today to learn more.
The following are some common workplace injuries that may be eligible for compensation.
It's important to note, however, each injury will have different costs and returns-to work times depending on the specifics of your case so it is difficult estimate an overall cost without knowing more information about you or what happened during employment!
Neck and Back Injuries
Some common neck and back injuries in the workplace include sprains and strains, herniated discs, and fractured vertebrae. These types of injuries can often be caused by lifting heavy objects, repetitive motions, or slips and falls. In some cases, these injuries may require surgery or extensive physical therapy to recover from, leading to missed time at work and lost wages.
Workers compensation claims can provide financial assistance for medical expenses and lost wages during this time. However, it is important for employees to make sure they are properly trained on how to lift heavy objects and avoid repetitive motions in order to prevent these types of injuries in the first place.
Shoulder and Rotator Cuff Injury
Some common shoulder and rotator cuff injuries that occur in the workplace include rotator cuff tears, shoulder dislocation, impingement syndrome, bursitis, and tendonitis. These types of injuries can often occur as a result of repetitive motions or lifting heavy objects.
Injuries to the shoulder and rotator cuff can be incredibly debilitating and may require surgery or extensive physical therapy for recovery. In some cases, these injuries can even lead to long-term limitations and decreased range of motion.
If you have suffered from a shoulder or rotator cuff injury in the workplace, you may be eligible for workers' compensation benefits to cover medical expenses and lost wages during your recovery period. It is important to seek legal guidance to ensure that you receive full and fair compensation for your injury.
Knee Injuries
Some common knee injuries that occur in the workplace include fractures, meniscus tears, ligament tears (such as ACL or MCL tears), and patellar tendinitis. In some cases, these injuries may be caused by a sudden accident or trauma, such as slipping and falling on a wet floor or being hit by a falling object. In other cases, they may be the result of repetitive motion or strain over time, such as kneeling for prolonged periods while doing construction work or repeatedly lifting heavy objects in a warehouse setting.
In any case, these types of knee injuries can have serious consequences for workers, impacting their ability to perform their job duties and potentially leading to long-term disability. Pursuing a workers compensation claim can provide important financial support for medical treatment and lost wages during recovery. It is important for injured workers to seek legal guidance from an experienced workers comp attorney in order to ensure their rights are protected and they receive fair compensation for their injury.
Biggest Mistakes Made When Filing A Workers Comp Claim
When it comes to filing a workers comp case, there are several mistakes that you can make that could potentially hurt your chances of winning your case. Some of these mistakes include:
Mistake #1 – NOT ASKING FOR A COPY OF THE ACCIDENT REPORT
You should ask for a copy of the report that was made by your company, recording the incident of your injury. This report will contain important information regarding what happened, when it happened, and where it happened. This information will be crucial in proving your case.
Mistake #2 – WAITING TOO LONG TO SEE A LAWYER
It is not necessary to hire a lawyer to help you win your workers compensation case. However, the insurance agencies that you are going up against will know the laws like the back of their hand and do all they can to save themselves money. Making sure that you have a lawyer on your side from the start will highly increase your chances of winning your case.
Contact The Law Office of John Hedrick Today!
If you are located in Chapel Hill, North Carolina and have recently been injured at work, John Hedrick Attorney at Law can help. With over 20 years of experience, John has the knowledge and resources to help you get the full and fair compensation that you deserve. Contact us today by calling the number on our website or fill out the form below for a free consultation.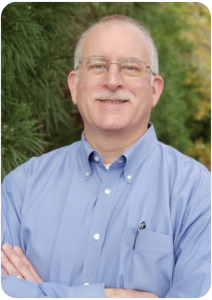 Attorney John A. Hedrick has focused his legal career exclusively on North Carolina workers' compensation law since 1994. The North Carolina State Bar certified Attorney John A. Hedrick as a Specialist in North Carolina Workers' Compensation Law in 2003. He was recertified in 2008 and 2013. In 2002, John A. Hedrick received an AV, Preeminent Rating, the highest peer review rating by Martindale-Hubbell.
If you were injured at work, you need an experienced attorney you can trust. Please contact us by telephone at 919-977-0804, email us at john@johnhedricklaw.com or complete our Free Claim Evaluation form.
No Obligation Injury Claim Evaluation
Fill out the simple form below and a member of our legal team will be in contact to discuss the details of your case.
Once we review your information we will be in contact to discuss your claim. Please allow 24 hours for review