Durham, NC Workers Compensation Law Services
The Law Office of John A. Hedrick, PLLC represents injured workers in Durham and surrounding communities in the greater Research Triangle area. Mr. Hedrick practices workers' compensation law exclusively and limits his practice to representing injured workers.  Mr. Hedrick limits the size of his practice so that he can provide each of his clients with the attention they deserve.
In addition to its role as home to Duke University and the nationally-recognized Duke Medical Center, Durham is a vibrant city, enjoying significant growth and an enhanced quality of life in recent years. Its downtown is revitalizing and its neighborhoods are diverse. Durham continues to evolve from its history as a major tobacco manufacturer to its present-day status, as home to major corporations, tech firms, and innovative businesses.
Durham, NC Workers Compensation
If you work in Durham North Carolina and have been hurt while on the job, you may be entitled to some form of compensation for your injury. When an employee is hurt while performing a daily task at their place of work, the injury may be severe enough that it prevents that employee from being able to work. Many people depend on their income to support themselves and their families which is why workers' compensation law can help support an injured employee during a time in which they are not able to work.
Workers' compensation is a program that can provide assistance to employees that were injured on the job and can no longer perform their everyday tasks at work. A fall from a ladder, a strained back from lifting heavy objects, or a broken bone can all be instances that can prevent an employee from working. If any of these injuries happen to an employee putting them out of work, they are susceptible to financial suffering. Luckily, these employees are protected by statutes of workers' compensation law to assist them during their time of recovery.
Not every workers' compensation case is the same, as there are many rules, regulations, and factors that play into each one. Because of this variability, it is important that employees who have been hurt on the job use any resources available to them to get the benefits they deserve. A workers' compensation attorney is an excellent partner to have on your team when taking on a case. The knowledge and experience of one in the workers' compensation field are invaluable in these situations.
Having a reputable lawyer like John Hedrick is key to successfully tackling your workers' compensation case. Professionals like John Hedrick know their way around the statutes of workers' comp law giving them the tools needed to win your case. If you are facing a workers' compensation case in Durham North Carolina, don't hesitate to contact John Hedrick Law for guidance.
What Qualifies You To Receive Benefits From Workers' Compensation Law?
In order to receive any form of compensation for an injury keeping you from working, there are some conditions that must apply to your situation. These conditions are as follows:
You were injured while performing a task at your place of work

The injury happened while you were on the clock

The injury is keeping you from being able to physically perform your job
If you are in this situation, you most likely are able to qualify for some form of compensation for your inability to work. Some compensation comes in the form of covering expensive medical bills while other times it can mean making up for lost wages. As mentioned before, each case is different and you will have to consult with an attorney to determine what benefits you can receive.
Mistakes That You Should Avoid To Help Your Workers' Compensation Case
There are several mistakes that are often seen made by employees who are trying to build a case around their work-related injury. Here are a few tips that you should or shouldn't do to help your case.
Mistake #1 – Not Asking for a copy of the Accident Report
When an employee is injured on the job, they should immediately report their injury to their HR manager or employer to have the incident on record. The employee should always ask for a copy of the accident report to eliminate any questions about when the accident was reported and what exactly was reported.
Mistake #2 – Waiting too long to file your workers' comp claim
Reporting the accident to your employer and filing a workers' comp claim is not the same thing. You must officially file your claim with the North Carolina Industrial Commission within 2 years from the date of the injury.
If you would like to see the top 10 mistakes that John Hedrick advises against, you can read the full article here. If you follow all of these tips and avoid these ten mistakes, you should have a strong case to work off of, improving your chances of being compensated for your injuries.
Contact an Experienced Workers' Compensation Attorney near Durham, NC
If you have recently been injured on the job and need guidance through your workers' comp case, consider enlisting the help of John Hedrick. For over 25 years, John Hedrick has been professionally practicing in the field of workers' comp law. From '94 to 2000 he was a deputy commissioner on the NC Industrial Commission and started his own practice afterward.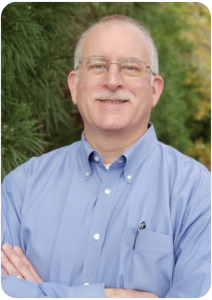 If you are about to dive into a workers' comp case, it is strongly recommended that you have a knowledgeable professional like John Hedrick to help you along the way. Don't wait until things start to go badly in your case before you contact an attorney. Fill out the contact information below for a free consultation.
Attorney John A. Hedrick has focused his legal career exclusively on North Carolina workers' compensation law since 1994. The North Carolina State Bar certified Attorney John A. Hedrick as a Specialist in North Carolina Workers' Compensation Law in 2003. He was recertified in 2008 and 2013. In 2002, John A. Hedrick received an AV, Preeminent Rating, the highest peer review rating by Martindale-Hubbell. If you live or work in Durham, or regional communities such as Research Triangle Park, Morrisville, Hillsborough, Mebane, Burlington, Roxboro, Oxford or Henderson, our firm is here to help.
If you were injured at work, you need an experienced attorney you can trust. Please contact us by telephone at 919-977-0804, email us at [email protected] or complete our Free Claim Evaluation form.
No Obligation Injury Claim Evaluation
Fill out the simple form below and a member of our legal team will be in contact to discuss the details of your case.
Once we review your information we will be in contact to discuss your claim. Please allow 24 hours for review