Charlotte- Mecklenburg County, NC Workers
 Compensation Law Services
The Law Office of John A. Hedrick, PLLC represents injured workers in Charlotte, Mecklenburg County and throughout the North
 Carolina portion of the Metrolina region. Mr. Hedrick practices workers'
 compensation law exclusively and limits his practice to representing injured workers.  Mr. Hedrick limits the size of his practice so that he can provide each of his clients with the attention they deserve.
As the largest city in North Carolina, Charlotte and its metropolitan area have the highest population of any region between Washington DC and Atlanta. Charlotte is the seat of Mecklenburg County and is well-known as the home of NASCAR, pro sports teams, and a nationally recognized business-friendly corporate environment. Only New York City has a larger concentration of banking and financial companies.
Charlotte, NC Workers Compensation
If you have been hurt while performing a daily task at work in Charlotte, NC, you may be entitled to receive some benefits for your injury. Many times when an employee is hurt while working, it may be severe enough that it restrains that employee from being able to continue his or her job. If this has happened to you, you may be able to receive some benefits for your work-related injury.
Workers' compensation is a benefit program that has been assisting employees who have been hurt on the job for many years. Many times when an employee is hurt at work, the injury may be severe enough that they are no longer able to sufficiently perform the tasks they are required to at their place of employment. This can be devastating for individuals who heavily rely on their paycheck to support themselves and their families. In order to prevent these employees from suffering because of an injury accident, workers' compensation may be claimed by the employee to support them financially during their recovery.
Whether it is a broken bone, strained back, or a permanent disability caused by an accident while on the job, you may be entitled to some form of financial benefit if you are not able to work. Not every accident is the same, so there are many different variables that can affect what type of benefits you may be able to receive from your accident. Because not every case is the same, there is not a defined path that you must take in order to get the most out of your case. It is therefore strongly recommended that any employee looking to receive some form of workers' compensation to use the help of a knowledgeable attorney.
A professional like John Hedrick is just the right professional you need when it comes to winning your workers' comp case. With the guidance of a professional like John Hedrick, you have a much better chance of getting all the benefits that you deserve after being hurt on the job.
When are You Eligible to Receive Workers' Comp Benefits in Charlotte, NC?
As mentioned before, there are many different variables that may alter the amount of compensation you can get from your specific case. There are some general guidelines on who is eligible to receive some amount of workers' compensation benefits. The following are instances in which you may be able to receive some benefit from a workers' comp case:
Lost wages due to time off work because of workplace injury

Financial support with expensive medical bills acquired due to workplace injury

Permanent disability due to permanent injury caused in the workplace
Mistakes that You Should Avoid When Filing a Workers Compensation Claim
There are several things that you need to do after you have been injured at work in order to get the benefits that you deserve. Here are just a few of the mistakes employees often make when being injured on the job. If you take all the right actions, you are much more likely to have the evidence needed for a winning workers' comp case.
Mistake #1 – Failing to get a work note from the doctor
Your employer and insurance companies want to know if you are able to work after you have been injured on the job and when you visit the doctor. You should keep every record you can of visits to the doctor to provide in your case. After every doctor visit, you should request a work note from the doctor and keep it in your personal files.
Mistake #2 – Waiting too long to file your claim
Notifying your employer of your workplace injury and filing your claim is not the same thing. You must formally file your workers' compensation claim to the North Carolina Industrial Commission within 2 years of your workplace injury or you will not be able to receive any benefits.
For the top 10 mistakes that employees make after being injured at their place of work, read the full article here.
Hire a Professional Workers' Comp Attorney to get the most out of your case
If you have recently been hurt due to an injury accident at your place of work, do not wait to get help. You should recruit the help of a workers' compensation lawyer in order to successfully navigate through your workers' comp claim.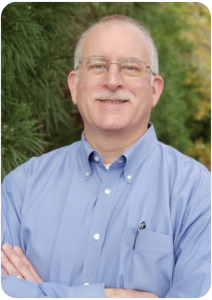 Choosing a reputable workers comp attorney like John Hedrick is very important for getting the most out of your case. John Hedrick has been working in the workers' compensation field for over 25 years, making him the best option for you to win the benefits you deserve from your workers' comp case. After serving the North Carolina Industrial Commission as a Deputy Commissioner for 6 years, John Hedrick started his private practice as a workers' comp attorney in 2000. John has dealt with dozens of cases since then giving him years of experience in the industry. Receive a free consultation with John on your case today and we will get started on getting you the benefits you deserve in no time at all.
Attorney John A. Hedrick has focused his legal career exclusively on North Carolina workers' compensation law since 1994. The North Carolina State Bar certified Attorney John A. Hedrick as a Specialist in North Carolina Workers' Compensation Law in 2003. He was recertified in 2008 and 2013. In 2002, John A. Hedrick received an AV, Preeminent Rating, the highest peer review rating by Martindale-Hubbell. If you live or work in Charlotte, Gastonia, Concord, Salisbury, Hickory, Statesville, Kannapolis, Monroe or elsewhere in the greater Charlotte region, our firm is here to help.
If you were injured at work, you need an experienced attorney you can trust. Please contact us by telephone at 919-977-0804, email us at [email protected] or complete our Free Claim Evaluation form.
No Obligation Injury Claim Evaluation
Fill out the simple form below and a member of our legal team will be in contact to discuss the details of your case.
Once we review your information we will be in contact to discuss your claim. Please allow 24 hours for review