Fayetteville, NC Workers Compensation Law Services
The Law Office of John A. Hedrick, PLLC represents injured workers in Fayetteville and surrounding communities in the Sandhills Piedmont, Cape Fear region of North Carolina. Mr. Hedrick practices workers' compensation law exclusively and limits his practice to representing injured workers.  Mr. Hedrick limits the size of his practice so that he can provide each of his clients with the attention they deserve.
As the largest city in southeastern North Carolina, Fayetteville is the proud home of the US Army's Fort Bragg and the US Air Force's Pope Air Force Base. The presence of military installations, as well as the businesses that serve the bases and their soldiers, provide Fayetteville with a stable economy. Many residents in the area are former military personnel who enjoyed the region so much, they chose to stay.
Fayetteville, NC Workers Compensation
If you work in Fayetteville, NC, and have recently been injured at your place of work, you may qualify to receive compensation for your injuries. Every day employees around North Carolina are injured while performing daily tasks at work. Some injuries are severe enough that the employee may not be able to work under the circumstance of their injury.
Not being able to work due to an injury can be a scary thing, especially for those who rely heavily on their paycheck to care for their families. Whether you have suffered from a broken bone, sprained ankle, or a permanent disability at work, you may be able to receive some kind of financial benefit under workers' compensation law. 
Workers' compensation is a program that has been helping countless employees over the years who may have suffered financially otherwise. Workers' compensation allows employees who have been hurt on the job financial support while they are physically unable to perform their job. Whether an employee needs help paying expensive medical bills or has lost wages due to an injury at work, some compensation may be available to them.
Not every workers' compensation case is the same, meaning that your benefits will depend on your personal case and situation. In order to get the most out of your workers' comp case and receive all the benefits you deserve, it is highly recommended that you seek out the help of a workers' comp attorney.
Help to come from an attorney like John Hedrick will substantially increase the chance of winning your case and receiving maximum benefits. John Hedrick has worked in the industry for over 25 years making him the expert that you need to guide you through your case.
How Much Does Workers' Comp Pay In Fayetteville, Nc
As mentioned earlier, each workers' comp case is different meaning that what you will be compensated for depends entirely on the circumstances of your situation. However, you are most likely eligible for some form of workers' comp benefit if you have are suffering from any of the following.
Permanent disability caused by permanent injury on the job

Medical bills due to an injury or disease caused at work

Wages that have been lost due to work injury or disease
Mistakes To Avoid After You Are Injured On The Job
There are several things that you should and shouldn't do in order to build a strong case for yourself when it comes to workers' compensation. Here are just some of the things that you should pay attention to after you have been injured on the job.
Mistake #1 – Failure to get a Work Note from a Doctor
Your employer and insurance companies want to know when you are able to return to work and what limitations you may have. After every doctor's appointment, you should tell the doctor that your employer requires a note for work. You should keep a copy of all your work notes and provide them to your employer.
Mistake #2 – Waiting too long to consult with a lawyer
You are not required to hire an attorney for your workers' comp case. However, your employer and insurance companies know the system and their rights. They will have an advantage over you with their knowledge of the law. You should not wait until things go badly for you to consult with a lawyer. We offer free consultations to clients.
These are just a few of the mistakes that you can make in your workers' comp case. If you would like to read about the top 10 mistakes that injured employees make after getting injured on the job, you can see that here.
Hire a Reputable Workers' Comp Attorney near Fayetteville, NC
You are not required to hire an attorney to help you along with your workers' compensation case. As mentioned before, you will be at a disadvantage against your employer if you do not have a knowledgeable professional on your side. It is a wise move to consult with an attorney to review your case.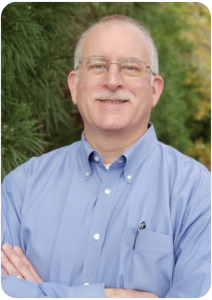 John Hedrick has practiced in the workers' comp field over the past 25 years, making him a great resource available to you. After serving in the North Carolina Industrial Commission for 6 years, John Hedrick started a private practice in 2000. If you are in need of a professional to handle your workers' compensation case, consider filling out the contact information below.
Attorney John A. Hedrick has focused his legal career exclusively on North Carolina workers' compensation law since 1994. The North Carolina State Bar certified Attorney John A. Hedrick as a Specialist in North Carolina Workers' Compensation Law in 2003. He was recertified in 2008 and 2013. In 2002, John A. Hedrick received an AV, Preeminent Rating, the highest peer review rating by Martindale-Hubbell. If you live or work in Fayetteville or surrounding communities such as Hope Mills, Spring Lake, Raeford or Stedman, or other neighboring municipalities including Lumberton, Buies Creek, Laurinburg, Southern Pines, Pinehurst, Sanford or Dunn, our firm is here to help.
If you were injured at work, you need an experienced attorney you can trust. Please contact us by telephone at 919-977-0804, email us at john@johnhedricklaw.com or complete our Free Claim Evaluation form.
No Obligation Injury Claim Evaluation
Fill out the simple form below and a member of our legal team will be in contact to discuss the details of your case.
Once we review your information we will be in contact to discuss your claim. Please allow 24 hours for review