Asheville – Western North Carolina Workers Compensation Law Services
The Law Office of John A. Hedrick, PLLC represents injured workers in Asheville, Boone, Hickory, Statesville, Blowing Rock and other communities throughout western North Carolina. Mr. Hedrick practices workers' compensation law exclusively and limits his practice to representing injured workers.  Mr. Hedrick limits the size of his practice so that he can provide each of his clients with the attention they deserve.
Asheville is the largest city in the western part of North Carolina and the economic center of the metropolitan region that includes the counties of Buncombe, Haywood, Henderson, Transylvania, and Madison. Western North Carolina is known for its stunning mountain ranges and striking natural beauty. Asheville itself enjoys a great reputation for tourism, exceptional dining, the diverse retail, and a dynamic arts community. The area is also home to the legendary Biltmore Estate.
Asheville, NC Workers Compensation
If you work in Asheville, NC, and have recently been injured while at work, you may be eligible for some form of compensation. Whether you have been seriously injured or suffered a permanent disability while performing a daily task at your place of work, you may suffer financially for your injury. Luckily workers' compensation law allows employees in this unfortunate situation to suffer less for their injuries.
Workers' compensation is a program that has been helping countless employees who have been injured on the job over the years. If an employee is hurt at their place of work, they may not be physically able to continue work due to the injury. This can be catastrophic for employees who depend on their paycheck to take care of themselves and their families. Workers' comp helps these individuals by compensating them for things like expensive medical bills or lost wages from their injury.
Because every workers' compensation case is different, it is recommended that employees who have been injured on the job consult with an attorney to receive all the benefits available to them. Whether you have suffered from a broken bone, a back injury, or even a permanent disability, your case will be different in each situation. It is important to have a professional on your team to guide you through the process and help you get compensated for the things you deserve.
An attorney like John Hedrick is who you should call upon to guide you through your trial process. Having over 25 years of experience in the field, you will be in good hands when approaching your case using John Hedrick Law.
What Kind Of Injury Are You Eligible To Be Compensated For In Nc?
There are many different kinds of injuries that can occur at your place of work, and any of them can be severe enough to prohibit you from working. If your injury will not allow you to do physical labor at your place of work, you are most likely able to be compensated for the injury. Here are just a few examples of serious injuries that are seen in workers' comp cases.
Neck injuries

Spine injuries

Back injuries

Shoulder injuries

Leg injuries

Hand injuries
Mistakes That Are Made By Injured Employees After Their Accident
If you have recently been injured on the job, there are some actions that you can take to build the best case possible for yourself. Many employees make mistakes by not recording proper information or not following proper procedures after being injured on the job. Here are just a few mistakes that you can avoid after being hurt at work.
Mistake #1 – Failing to immediately report the injury to the employer in writing
The most important thing that you can do after you are injured at work is to report the injury to your employer in writing. It is always good to have a written record of what has happened to you when it just recently happened.
Mistake # 2 – Assuming you can choose your doctor
Insurance companies usually choose the doctor you are to see for you after a workplace injury. If you decide to go see a doctor on your own, your medical expenses may not be covered by workers' comp insurance. Workers' comp insurance companies usually do not honor work notes or prescriptions from doctors they did not select.
These are just a few of the mistakes that you can make after you are injured at your place of work. For a full list of ten mistakes that you should avoid, read the full article here.
Choose a Knowledgeable Workers' Compensation Attorney to Represent Your Case
There are many rules and regulations that you need to follow when it comes to filing a workers' compensation claim. It is a wise decision to find and use a reputable workers' comp attorney to guide you through the process so you are not making any mistakes along the way. You do not have to use a workers' comp lawyer in your case, however, it is strongly recommended that you do.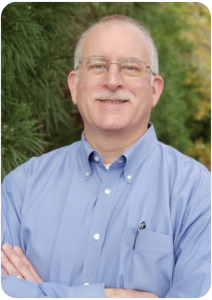 Using a professional like John Hedrick can greatly increase your chances of having a successful case. He has worked in the field of workers' comp law for over 25 years giving him the experience necessary to tackle any case. After serving as a Deputy Commissioner on the NC Industrial Commission for 6 years, John Hedrick started his own private practice, which he has been running since 2000. You are in the best hands possible when you use John Hedrick Law for your workers' compensation case. We offer free consultations, so don't hesitate to contact us via the form below if you are located in Asheville, NC.
Attorney John A. Hedrick has focused his legal career exclusively on North Carolina workers' compensation law since 1994. The North Carolina State Bar certified Attorney John A. Hedrick as a Specialist in North Carolina Workers' Compensation Law in 2003. He was recertified in 2008 and 2013. In 2002, John A. Hedrick received an AV, Preeminent Rating, the highest peer review rating by Martindale-Hubbell. If you live or work in western North Carolina communities such as Asheville, Rutherfordton, Hendersonville, Franklin, Waynesville, Brevard, Biltmore Forest, Weaverville, Montreat and Black Mountain, as well as, Boone, West Jefferson, Blowing Rock, Wilkesboro, Hickory or Statesville, our firm is here to help.
If you were injured at work, you need an experienced attorney you can trust. Please contact us by telephone at 919-977-0804, email us at [email protected] or complete our Free Claim Evaluation form.
No Obligation Injury Claim Evaluation
Fill out the simple form below and a member of our legal team will be in contact to discuss the details of your case.
Once we review your information we will be in contact to discuss your claim. Please allow 24 hours for review