Workers Compensation Law Services Raleigh, NC
The Law Office of John A. Hedrick, PLLC represents injured workers in Wake County, NC and the greater Raleigh area.  Mr. Hedrick practices workers' compensation law exclusively and limits his practice to representing injured workers.  Mr. Hedrick limits the size of his practice so that he can provide each of his clients with the attention they deserve. The level of focus we are able to provide you allows us to develop the best possible overall strategy to ensure that you receive the maximum level of compensation possible. From start to finish we will work with you to ensure that you receive the compensation that you deserve.
If you suffer an injury while performing a routine task at your place of employment, you may be hurt to the point where you cannot work. Whether it is a fractured bone, strained back, or crushed hand, you may be entitled to receiving benefits for your injury if it is restraining you from continuing your work.
Workers' compensation is a program that allows employees to receive assistance in paying medical bills and replacing missed work wages due to an injury that has occurred to that employee on the job. If an employee is not able to work due to an accident that happened to them while at work, that employee is not at fault and should not be penalized. This system is one that many who have become victims of workplace injuries have relied on for support over many years in North Carolina.
Occasionally, not everything is clean-cut with workers' compensation law, and there may be disputes or problems among the case at hand between employer and employees. If one does not have the proper guidance of a workers' compensation attorney, it can be a difficult thing to navigate.
Workers' compensation attorney, John Hedrick can be the professional you need in your trial process. The legal knowledge and experience of John Hedrick have allowed him to represent dozens of employees working to win their right of receiving benefits for an accident that happened on the job.
How Much Does Workers' Comp Pay In Raleigh, NC?
The amount in which an employee may get paid for workers' compensation depends on both the injury and severity of the situation as well as some other factors. Workers' compensation may be awarded to employees who have suffered from one of the following instances:
Permanent disability caused by permanent injury on the job

Medical bills due to an injury or disease caused at work

Wages that have been lost due to work injury or disease
Wake County, NC Workers Compensation Lawyer
With a regional population of well over a million people, Raleigh, and neighboring Wake County communities including Cary, Wake Forest, Morrisville, Research Triangle Park, Apex, Holly Springs, Fuquay-Varina, Garner, Clayton, and Rolesville, are nationally recognized for having a vibrant economy and an exceptional quality-of-life.  A highly trained workforce, state employees, high-tech companies, college campuses, and a dynamic, growing business community are all appealing qualities for recent arrivals and long-time Raleigh residents.
Mistakes to Avoid When Filing for Workers' Comp
There are several things that you should consider and be on top of when it comes to filing your case to claim workers' compensation. Here are just a few of the top mistakes that are made by employees who want to file a workers' comp claim.
Mistake #1 – Failing to immediately Report the Injury to the Employer in writing
It is very important that an employee immediately reports their injury to their employer right after the accident occurs on the job. Recording the date and time that the injury occurred as well as what happened is important so that you can recall all the details of the injury while it is fresh in your mind what happened.
Mistake #2 – Waiting too long to file your claim
Reporting the injury to your employer is not the same thing as filing your workers' compensation claim. The employee must file their injury accident to the North Carolina Industrial Commission within the first two years that the injury occurred.
 For more tips on filing your workers' compensation claim, see the top 10 mistakes that people make when filing their workers' comp claim.
Choosing A Distinguished Workers Comp Attorney to Represent you in Raleigh, NC
There are many different rules and regulations that you must follow in order to successfully win the rights to your workers' comp benefits. It is very important to have a professional Workers' Compensation Attorney to navigate you through the entire process of your workers' compensation case.
John Hedrick has been practicing in the field of workers' compensation cases since 1994. After serving as a Deputy Commissioner for the North Carolina Industrial Commission for 6 years, he started his private practice to help those in need of a workers compensation attorney in 2000. John has been practicing in the field ever since, taking on hundreds of cases over the years. He is the experienced professional that you need to claim your workers' compensation benefits if you have been hurt on the job.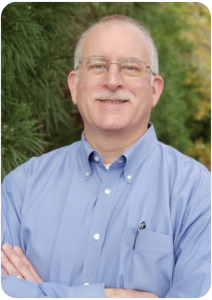 Attorney John A. Hedrick has focused his legal career exclusively on North Carolina workers' compensation law since 1994. The North Carolina State Bar certified Attorney John A. Hedrick as a Specialist in North Carolina Workers' Compensation Law in 2003. He was recertified in 2008 and 2013. In 2002, John A. Hedrick received an AV, Preeminent Rating, the highest peer review rating by Martindale-Hubbell. If you live or work in Raleigh or anywhere in Wake County and the greater extended Triangle area, our firm is here to help.
If you were injured at work, you need an experienced attorney you can trust. Please contact us by telephone at 919-977-0804, email us at john@johnhedricklaw.com or complete our Free Claim Evaluation form. We look forward to helping you receive equitable compensation for medical treatment and lost wages resulting from a workplace injury.
No Obligation Injury Claim Evaluation
Fill out the simple form below and a member of our legal team will be in contact to discuss the details of your case.
Once we review your information we will be in contact to discuss your claim. Please allow 24 hours for review