If you have been injured at work in Siler City, North Carolina, it is important to seek legal representation as soon as possible. John Hedrick is a workers compensation lawyer with over 20 years of experience and knows how to get you the settlement you deserve. Contact the Law office of John Hedrick today to learn more about your rights and how we can help.
There are many different types of injuries that can happen at work, some more serious than others depending on how you're injured and what your specific situation entails for treatment expenses. All costs associated with having been hurt at work can be expensive and you may be able to be compensated for them.
Neck and Back Injuries
Some common neck and back injuries seen in the workplace include strains, sprains, fractures, herniated discs, and spinal cord injuries. These injuries can be caused by repetitive motions, heavy lifting, falls, and motor vehicle accidents.
These injuries can result in chronic pain and limited mobility that can cause employees to take a long time to recover and potentially miss a significant amount of time from work. In addition to missing wages during their recovery period, they may also have to pay for expensive medical treatments such as physical therapy or surgery.
A workers' compensation claim can help cover some of these expenses and lost wages. However, it is important for employees to report any workplace injury as soon as possible in order to ensure they receive the benefits they are entitled to under the law.
Shoulder and Rotator Cuff Injury
Some common shoulder and rotator cuff injuries that occur in the workplace include rotator cuff tears, shoulder dislocations, bicep tendinitis, impingement syndrome, and labral tears. These types of injuries often occur in manual labor jobs that require repetitive movements or lifting heavy objects. Additionally, workers in industries such as construction and manufacturing are at a higher risk for shoulder and rotator cuff injuries.
If an employee suffers from one of these injuries on the job, they may be entitled to workers compensation benefits to cover medical expenses and lost wages during their recovery period. In some cases, surgery may be necessary to repair the injury and physical therapy may also be required for rehabilitation.
It is important for workers to report any shoulder or rotator cuff pain or discomfort to their employer as soon as it occurs. Delaying treatment can worsen the injury and make it more difficult to receive workers compensation benefits. If an employer denies a worker's claim for a shoulder or rotator cuff injury, a skilled workers compensation lawyer can assist with appealing the decision or negotiating a fair settlement.
Knee Injuries
One common knee injury that occurs in the workplace is a fracture, which can happen when an employee falls or trips and lands on their knee. Another common injury is a tear in the meniscus, a piece of cartilage that helps stabilize and cushion the knee joint. Other workplace knee injuries include tears in ligaments, such as the ACL or MCL, or patellar tendon tears. These types of injuries often occur due to repetitive motions or sudden, forceful movements.
In addition to physical pain and discomfort, knee injuries can also result in missed work and expensive medical treatment. In these cases, workers may be able to receive compensation through a workers compensation claim. It is important for injured workers to speak with an experienced attorney who can help them navigate the claims process and ensure they receive the appropriate benefits.
Biggest Mistakes Made When Filing A Workers Comp Claim
There are several mistakes that you can make when it comes to filing a workers comp claim that could hurt your chances of getting the benefits that you deserve.
Mistake #1 – FAILING TO IMMEDIATELY REPORT THE INJURY TO THE EMPLOYER – IN WRITING
One of the biggest mistakes is not reporting the injury to your employer right away. You should report the injury as soon as it happens so that your employer can document it and start the workers comp claims process. If you wait too long to report the injury, your employer may be able to deny your claim on the grounds that you did not notify them in a timely manner.
Mistake #2 – FAILING TO REQUEST A SECOND OPINION
Another mistake that injured workers make is failing to get a second opinion from another doctor. If your employer's workers comp insurance company denies your claim, you have the right to get a second opinion from another physician. This is important because the second doctor may find that you do have a valid workers comp claim.
Contact The Law Office of John Hedrick Today!
If you are located in Siler City, North Carolina and you have recently been injured on the job, contact the Law Office of John Hedrick today. We can help you file a workers comp claim and get the benefits that you deserve. Our experienced attorney will fight for your rights every step of the way. Call us today or fill out the contact form below to schedule a free consultation.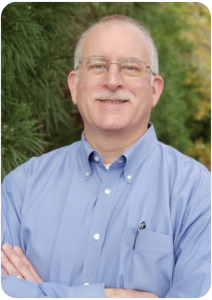 No Obligation Injury Claim Evaluation
Fill out the simple form below and a member of our legal team will be in contact to discuss the details of your case.
Once we review your information we will be in contact to discuss your claim. Please allow 24 hours for review