Garner – Wake County, NC Workers Comp Lawyer
The Law Office of John A. Hedrick, PLLC represents injured workers in Garner and the greater Wake County, NC area, including communities such as Raleigh, Fuquay-Varina, Holly Springs, Clayton, and more.  Mr. Hedrick practices workers' comp law exclusively and limits his practice to representing injured workers.  Attorney Hedrick limits the size of his practice so that he can provide each of his clients with the attention they deserve.
As a suburb of Raleigh, Garner enjoys much of the same benefits of living in the capital but in a more suburban environment. The town motto is "A Great Place to Be", and Garner certainly lives up to this motto. It was named an All-America City in 2013 because of innovative, citizen-led projects that improve the quality of life and expand educational and cultural opportunities for citizens of all ages. Garner offers an excellent quality of life and is a booming town for businesses because of its proximity to Raleigh and the Research Triangle Park.
Garner, NC Workers Compensation
If you work in Garner, NC, and have been injured while on the job, you should consider hiring a workers' compensation attorney to represent your case. Being injured while performing a daily task at your place of work is a common occurrence among employees who are in potentially dangerous environments. Even if it seems unlikely that you could be injured at your workplace, accidents can happen.
Every day, employees are injured from things such as falls from ladders, a strained back from lifting heavy objects, or broken bones from numerous different situations. Any of these injuries and many others can prevent an employee from working, causing lost wages and expensive medical bills. Luckily, workers' compensation is a program that protects employees in these instances from suffering financially from an injury accident that has left them injured on the job. This program has helped countless North Carolina employees receive the financial aid needed to get through hardship created by a workplace injury.
Although it is very possible to receive financial aid from an accident caused at work, not every case is the same, and it can prove to be difficult to know what benefits you deserve. There are many rules and regulations that must be followed when proceeding with a workers' compensation case. It is highly recommended that employees who are in need of filing for workers' compensation proceed with the help of a professional attorney to guide them through the process.
A knowledgeable workers' comp attorney like John Hedrick is the help that you need when approaching your case. John has helped win many cases for those suffering from a workplace injury in Garner, NC, and surrounding areas. He will provide you with the guidance you need to maneuver through your case and receive all the benefits you are eligible to receive.
What Can You Receive From Workers' Comp in Garner, NC?
Because every workers' compensation case is different in its own right, it is impossible to put out a general number for how much you are able to receive for your specific case. There are also many different reasons that you are able to obtain compensation for a workplace injury. However, here are a few general guidelines that you are able to receive benefits for:
Wages lost due to work missed because of a workplace injury or disease

Medical bills acquired due to injury that occurred at the place of work

Permanent disability due to permanent injury caused while on the job
Common Mistakes Employees Make When Filing A Workers' Comp Claim
When an employee is hurt on the job, there are several actions that can be taken in order to help their case and receive maximum benefits. Here are just a few of the common mistakes that employees that are seeking workers' compensation benefits make that may hurt their case:
Mistake #1 – Not immediately reporting the accident to their employer in writing
When an employee is hurt on the job, it is strongly advised that the employee immediately file a written report with their employer. This will allow the employee to record the exact specifications of what happened during the incident. The report should include things like when the accident occurred, what happened during the accident, and what was hurt from the accident. Recording this information immediately can allow the employees to specify exact details of what happened while it is fresh in their minds.
Mistake #2 – Waiting too long to consult with a workers' comp lawyer
Many employees who were hurt on the job simply wait too long before consulting with a workers' comp attorney. The insurance companies that you are working against for benefits are very prepared for you and know how to save themselves money. Employees who were hurt on the job should consult with a workers comp attorney as soon as possible to ensure that they receive maximum benefits from their case.
For more tips on what to do to prepare for your workers' compensation case, you can read about the top 10 mistakes that John Hedrick sees employees make when filing a workers' compensation claim.
Experienced Garner Workers Comp Attorney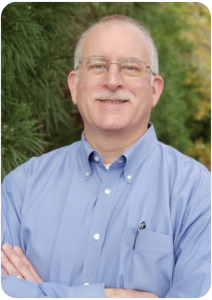 It is important that you choose a reputable attorney to represent you in your workers' compensation case. There are many things that can go wrong in a workers' comp case, and in order to receive what you deserve out of your injury accident, you should have a professional help you with your case.
Attorney John A. Hedrick has focused his legal career exclusively on North Carolina workers' comp law since 1994. The North Carolina State Bar certified Attorney John A. Hedrick as a Specialist in North Carolina Workers' Comp Law in 2003. He was recertified in 2008 and 2013. In 2002, John A. Hedrick received an AV, Preeminent Rating, the highest peer review rating by Martindale-Hubbell. If you live or work in Garner or anywhere in Wake County, our firm is here to help.
If you were injured at work, you need an experienced attorney you can trust. Please contact us by telephone at 919-977-0804, email us at john@johnhedricklaw.com or complete our Free Claim Evaluation form.
No Obligation Injury Claim Evaluation
Fill out the simple form below and a member of our legal team will be in contact to discuss the details of your case.
Once we review your information we will be in contact to discuss your claim. Please allow 24 hours for review