Cary – Chatham County, NC Workers Comp Lawyer
The Law Office of John A. Hedrick, PLLC represents injured workers in Cary and the greater Wake County, NC area, including communities such as Raleigh, Apex, Fuquay-Varina, Holly Springs, and more.  Mr. Hedrick practices workers' comp law exclusively and limits his practice to representing injured workers.  Attorney Hedrick limits the size of his practice so that he can provide each of his clients with the attention they deserve.
With a population of 160,000 Cary, which is predominately located in Wake County, has rapidly grown into North Carolina's seventh-largest municipality. Its proximity to Raleigh and North Carolina's Research Triangle Park has accounted for much of its residential development. Cary has top-notch schools, one of the lowest crime rates in the country, and is only a short drive to Raleigh which means a competitive job market and a high quality of life. Cary itself is also home some very notable businesses such as 3DSolve, Epic Games, IntelliScanner Corporation, and the SAS Institute.
Cary, NC Workers Compensation
If you are injured while working on the job in Cary, NC, you may be eligible to receive benefits from a workers' compensation claim. Many jobs require employees to put themselves at risk for injury during their everyday tasks. Due to this act, there must be a law in place that does not allow employees who risk injury for their employers to suffer if an injury does occur on the job.
Workers compensation law is a program that was set in place to protect the rights of those employees that were in fact injured in the workplace while performing their everyday tasks. This program can protect employees from having to pay expensive medical bills that have resulted from an injury on the job or make up for lost wages of the employee if they are being prevented from working for a duration of time. This system has protected many employees of North Carolina over the years from injuries reported on the job.
Unfortunately, these cases are not always in clear black and white as there are many loopholes in the regulations of workers' comp law. Because of this, many cases may not be granted the full benefits that the employee may deserve for their injury or disease. It is important to navigate through a workers' comp case with an experienced professional that knows the system well.
Find a reliable workers' comp attorney like John Hedrick to fight for your case and benefits. John Has been on dozens of workers' comp cases near the Cary, NC area over the years and his experience has allowed him to win the benefits that his clients deserve.
How Much Does Workers' Comp Benefits Pay in Cary, NC?
Each worker's compensation case is very different from others and will have its own unique payouts and benefits. You must converse with a workers' compensation attorney to find out the specifics of your case and what you may benefit from. Some of the main factors that contribute to how much you will receive from your workers' comp case include the following:
The severity of the injury that you received on the job

The length of time in which you are not able to return to work due to the injury

Whether or not the injury has caused a permanent disability
Mistakes to Avoid After Suffering a Workplace Injury
There are many mistakes that an employee can make after being injured on the job that can hurt their chances of receiving workers' compensation benefits. Here are just a few of the actions that could be taken to avoid losing any of your workers' compensation benefits.
Mistake #1 – Not asking for a copy of your accident report
When you report your workplace injury to your employer or HR Manager, you should ask for a copy of their report. This will come in handy if there are any questions down the line about the details of your accident. It is best to be prepared by having a copy of the report in your own files.
Mistake #2 – Not asking for a second doctors opinion on your injury
Due to the insurance company selecting the doctor to review your injuries, he or she may not be very sympathetic to injured employees. You are entitled to getting a second opinion on your injuries, so it is advised that you take advantage of this opportunity.
There are many other mistakes that employees who have been injured on the job make in relation to their workplace accidents. You can see more tips from John Hedrick on the top 10 mistakes to avoid when filing a workers' comp injury on this site. 
Choose a Reputable Workers' comp attorney near Cary, NC to Represent your case
It is very important to have a knowledgeable expert on workers' compensation law to guide you through your case. Having a professional on your team will ensure that you are getting the most from your workers' comp claim. Without a knowledgeable attorney on your side, it can be very difficult to win anything from your case.
If you are located in the Cary, NC area and are in need of a workers' compensation attorney, consider having John Hedrick help you win your case. John has been working in the workers' compensation field for over 25 years. After starting out his career as a Deputy Commissioner for the North Carolina Industrial Commission in 1994, he later started practicing as a private attorney several years later. John Hedrick has helped win dozens of workers' compensation cases for employees who have been injured on the job for many years. When you choose him to represent your case, you are assured to be in great hands.
Experienced Cary Workers Comp Attorney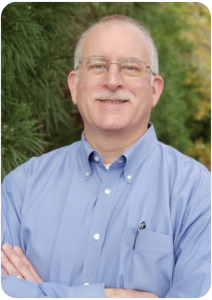 Attorney John A. Hedrick has focused his legal career exclusively on North Carolina workers' comp law since 1994. The North Carolina State Bar certified Attorney John A. Hedrick as a Specialist in North Carolina Workers' Comp Law in 2003. He was recertified in 2008 and 2013. In 2002, John A. Hedrick received an AV, Preeminent Rating, the highest peer review rating by Martindale-Hubbell. If you live or work in Cary or anywhere in Wake or Chatham County, our firm is here to help.
If you were injured at work, you need an experienced attorney you can trust. Please contact us by telephone at 919-977-0804, email us at john@johnhedricklaw.com or complete our Free Claim Evaluation form.
No Obligation Injury Claim Evaluation
Fill out the simple form below and a member of our legal team will be in contact to discuss the details of your case.
Once we review your information we will be in contact to discuss your claim. Please allow 24 hours for review