If you have recently been injured while at work, you should contact John Hedrick to get the settlement you deserve. John is an experienced workers compensation attorney who knows how to get you the best possible outcome in your case. Contact him today for a free consultation to discuss your case and see what he can do for you.
Common Back and Neck Injuries
Back and neck injuries are common among workers, and many people suffer from these injuries every year. Some common back and neck injuries that you can get while at work include herniated discs, spinal cord compression, pinched nerves, and whiplash. You may also experience pain in your arms or legs if you have a back or neck injury.
It is important to seek medical attention if you believe you have suffered a back or neck injury at work. Many of these injuries can be treated with medication or surgery, but it is important to seek help as soon as possible.
You may be able to receive a workers comp settlement for your back or neck injury. In most cases, you must show that the injury was caused by your job and that you have received medical treatment for the injury. Contact a workers compensation attorney in Raleigh, North Carolina today to learn more about your rights.
Common Hand and Foot/Ankle Injuries
There are many different types of hand, foot, and ankle injuries that you can suffer while at work. Some of the most common include:
Hand injuries: cuts, burns, lacerations, fractures, and dislocations.
Foot injuries: fractures, sprains, strains, and blisters.
Ankle injuries: sprains, strains, and fractures.
If you suffer any type of hand, foot, or ankle injury at work, it is important to seek medical attention right away. You may also want to contact a workers compensation attorney to see if you are eligible for a settlement.
Common Shoulder Injuries
Shoulder injuries are common in the workforce, and there are many different types that can occur. Some of the most common shoulder injuries include rotator cuff tears, bursitis, and impingement syndrome. In order to receive workers compensation for a shoulder injury, you will need to provide evidence that the injury occurred as a result of your job duties. This can be difficult to do, as often times it is hard to pinpoint the exact cause of an injury. However, with the help of a workers compensation attorney, you may be able to prove that your injury was caused by your job. If you are successful, you may be able to receive a settlement for your injuries.
Biggest Mistakes You Can Make After You're Injured At Work
Mistake #1 – One of the biggest mistakes you can make when it comes to winning your workers' comp case is failing to report your injury in a timely manner. You should report your injury to your employer as soon as it happens, so they can start the process of filing a claim. If you wait too long, it may be more difficult to prove that your injury was caused by your job.
Mistake #2 – In order to file a workers' compensation claim in North Carolina, you must file a Notice of Accident to Employer with the North Carolina Industrial Commission. You have two years from the date of your accident to file a claim with the Industrial Commission.
Contact John Hedrick If You Have Been Injured At Work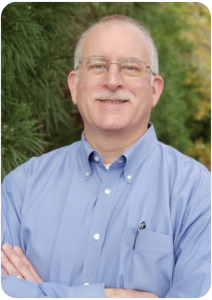 If you have recently been injured on the job, contact The Law Office of John Hedrick. With over 25 years of experience, John Hedrick is the right man for the case. He will help you get the best chance at winning your workers compensation settlement.
No Obligation Injury Claim Evaluation
Fill out the simple form below and a member of our legal team will be in contact to discuss the details of your case.
Once we review your information we will be in contact to discuss your claim. Please allow 24 hours for review