Sanford – Lee County NC Workers Compensation Law Services
The Law Office of John A. Hedrick, PLLC represents injured workers in Sanford, NC, and surrounding communities in Lee County. Mr. Hedrick practices workers' compensation law exclusively and limits his practice to representing injured workers.  Mr. Hedrick limits the size of his practice so that he can provide each of his clients with the attention they deserve.
Sanford is a vibrant growing city just 25 minutes south of the capital. It's got a population of just under 30,000. Because Sanford sits where white beach sand from the coast meets the Piedmont clay, the city has the right ingredients to be a large producer of clay bricks and is known as the "Brick Capital of the USA". Sanford has grown in a bustling little city with a small-town feel to it due to its close proximity to Raleigh and the Research Triangle Park. Sanford also produces textiles and has since seen the influx of the biotech industry with the Wyeth Vaccines, aka Pfizer, facility becoming the area's largest employer in 2006
Sanford, NC Workers Compensation
If you work in the Sanford, NC area and have recently been hurt at your workplace, you may be entitled to some compensation if you have missed work or acquired expensive medical bills. Every day, there are numerous employees across North Carolina that are hurt on the job and are not able to work as a result. If this describes your situation, you may want to contact a workers' comp attorney to help you with your case. 
Workers' compensation is a program that financially supports employees who are not able to work due to an injury that occurred on the work premise. If you were injured while at work and are not physically able to continue your work, you will most likely qualify for some form of compensation. 
Unfortunately, not every worker's compensation case is the same meaning there is a lot of variabilities when it comes to what you can be compensated for. Some injuries are more severe than others and employers may handle each situation differently. Because of this variability, it may be difficult to determine what you can be compensated for on your own. Many injured employees have a workers' comp attorney help them with their case because of this. The insurance companies that you will be facing in your case deal with these cases all the time and have substantial knowledge of workers' comp law. It is important that you have a knowledgeable professional on your team to guide you through the process.
A reputable lawyer like John Hedrick is who can assist you in getting all the benefits you deserve in your workers' comp case. With the offer of a free consultation, there is no commitment to working with John Hedrick Law, but we assure you that with our advice, you will feel much better about your case.
How Much Does Workers' Comp Pay in Sanford, NC?
The amount in which an employee may get paid for workers' compensation depends on both the severity of the situation and injury as well as some other factors. Workers' compensation may be awarded to employees who have suffered from one of the following instances:
Permanent disability caused by permanent injury on the job

Medical bills due to an injury or disease caused at work

Wages that have been lost due to work injury or disease
Mistakes that Employees Make After Being Injured at Work
In order to build a strong case for yourself, you must collect all the information you can about your case and use best practices when it comes to the rules of workers' comp law. Here are just a few mistakes that you should avoid if you have been injured on the job.
Mistake #1 – Waiting too long to file your workers' comp claim
Reporting your injury to your employer and filing your workers' compensation claim is not the same thing. Although you should report your injury to your employer, you must officially submit your claim to the North Carolina Industrial Commission within two years of your injury.
Mistake #2 – Failing to get a work note from the doctor
You should always ask the doctor you are seeing for a work note in order to show it to your employer and the insurance company. Your work notes will come in handy down the line when you are questioned about all the times that you had to miss work to see the doctor. It is good practice to always get a work note after you visit the doctor for proof that you were there.
These are just a few of the mistakes that you can make after you have been injured at your place of work. If you would like to see the top ten mistakes that injured employees make after being hurt at work, you can read the article on our website.
Find an Experienced Workers' Comp Attorney Near Sanford, NC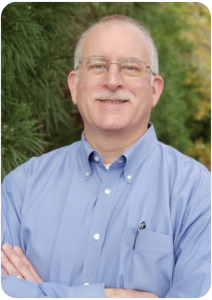 Attorney John A. Hedrick has focused his legal career exclusively on North Carolina workers' compensation law since 1994. The North Carolina State Bar certified Attorney John A. Hedrick as a Specialist in North Carolina Workers' Compensation Law in 2003. He was recertified in 2008 and 2013. In 2002, John A. Hedrick received an AV, Preeminent Rating, the highest peer review rating by Martindale-Hubbell. If you live or work in Sanford or nearby communities in Lee County our firm is here to help.
If you were injured at work, you need an experienced attorney you can trust. Please contact us by telephone at 919-977-0804, email us at john@johnhedricklaw.com or complete our Free Claim Evaluation form.
No Obligation Injury Claim Evaluation
Fill out the simple form below and a member of our legal team will be in contact to discuss the details of your case.
Once we review your information we will be in contact to discuss your claim. Please allow 24 hours for review